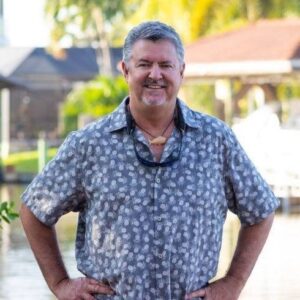 Born in Annapolis, Maryland, Andy transplanted to Florida when he was just six months old. Growing up on the Space Coast, Andy says, "I feel like I know this community better than most people and can provide great insight to what this area has to offer!" Having been raised on a property on the water, he can also help prospective buyers understand the pros and cons of living on the water. He earned his Bachelor's Degree in Business from the University of Central Florida and ran a successful business for 12 years before transitioning to a career based primarily on what Andy does best: building relationships.
His venture into the real estate field has seen over 18 years of success and Andy is planning on many more! His retail business experience has proven to be an invaluable asset for his clients, giving him the foresight and acumen necessary to smoothly traverse complex and sensitive real estate transactions.
Most frequent client types:
Foreclosures
Investors
First-time Homebuyers
Top Strengths:
Relationship Builder: Andy's skill for building relationships proves invaluable in most real estate situations from finding that pocket listing that hasn't hit the MLS yet to negotiating a better price.
Customized Service: Andy prefers to build lasting relationships. He spends time getting to know his customers needs and wants and never "boiler-plates" the experience. He prefers quality over quantity.
Local Expert: As a local, Andy offers a level of insight into the area and its history. That is tough to beat. He knows the benefits and drawbacks of each area and land type from residential properties on the water to commercial property inland. He decided to hang his license with Real Estate Direct because it has the flexible family environment he needs to foster his passion for building lasting relationships with his clients.