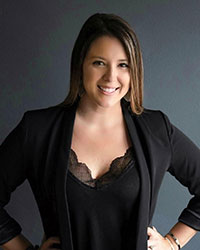 A native Floridian, and having lived in Brevard for nearly twenty-five years, Lyndsey is accustomed to the Florida lifestyle.
Lyndsey knows Brevard and the people who call Brevard home. She has a great compassion for other people. Having a background in healthcare she served selflessly at a major Brevard hospital for nearly ten years. She has a great amount of compassion and consideration for others.
Lyndsey has transferred that benevolence into Real Estate and Property Management. Beginning as a Property Management Assistant, she has earned her way into becoming a Realtor and Property Manager through hard work and perseverance.
Lyndsey is a devoted mother and wife, which helps her focus on helping others attain the American dream of home ownership. Her good-nature assures she will always focus on what is best for her clients and helping everyone she can in a very complicated market.
Contact Lyndsey
321-576-5131